Do you need pest control in Dayton, OH?
We've got you covered! Request an online quote to get the instant relief you need and long-term protection you deserve from pests in Dayton, OH.
Get Pest Control in Dayton, OH
Getting started is easy! Tell us about yourself, select your service, and get a quote in 60 seconds or less.
Why Choose Bayer Pest Control?
Dayton, OH's Most Dependable Pest Control Company
Dayton's warm, muggy summers and cold, dry winters attract different types of pests in each season. Thus, pest control in Dayton is environmentally unique and requires the expert's individual attention. You need a pest service provider that is thorough, knowledgeable about Dayton pests by region and season.
Some of the most common wildlife & pests in Dayton, OH, are bed bugs, roaches, ants, bees, bats, moles, coyotes, and gophers.
If any of these common wildlife & pests have invaded your home or business property, give Bayer Pest Control a call today and let our team of highly-trained pest control professionals help them find their way out!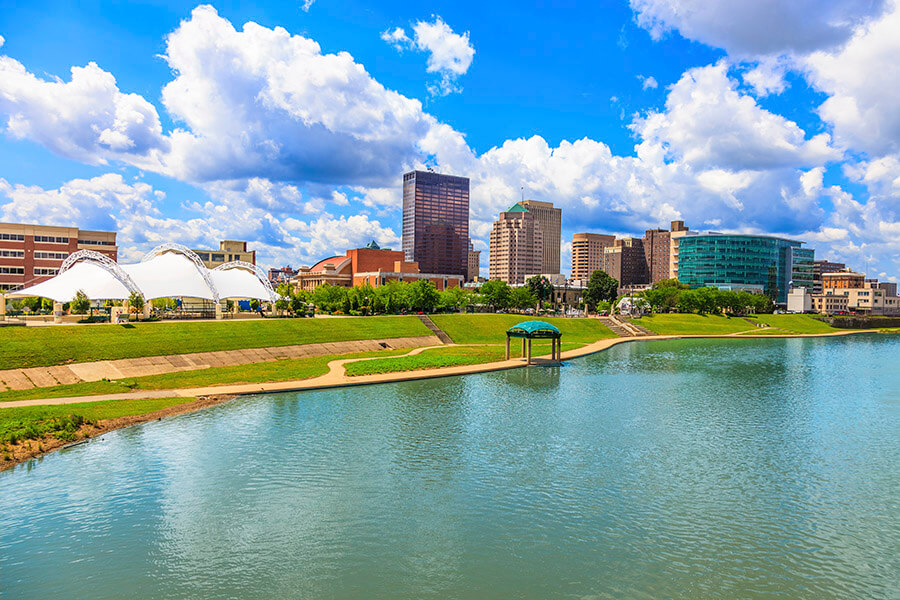 Happy Customers All Over Dayton, OH
★★★★★
"I called this company at 7:30pm and they were extremely helpful over the phone. I sent them a picture of a bug I had found and they were able to identify it and put my mind at ease. No inspection or charges, very thankful."
- Sydney C. in Dayton, OH
★★★★★
"I gave them a call because I had a bad gnat infestation and in 5 minutes they helped me solve my problem. I spoke with I guy named Logan and he ran me through everything I needed to do they are very professional businesses and will solve your problem."
- Milticket in Dayton, OH
★★★★★
"Very professional service! Explained what to expect and very good pricing as well. Would recommend if your house needs this particular service."
- Kenneth P. in Dayton, OH
Neighborhoods We Service in Dayton, OH
You might be wondering, "are your pest control services offered where I live?" Well if you live in Dayton, OH you're in luck! We offer high quality pest and rodent control services to the following neighborhoods:
• Beavercreek
• Centerville
• Clayton
• Englewood
• Fairborn
• Harrison Township
• Huber Heights
• Kettering
• Miami Township
• Miamisburg
• Oakwood
• Riverside
• Trotwood
• Vandalia
• Washington Township
• West Carrollton
• Xenia
• Springboro
• 45390
• 45401
• 45402
• 45403
• 45404
• 45405
• 45406
• 45409
• 45410
• 45412
• 45413
• 45414
• 45415
• 45416
• 45417
• 45419
• 45420
• 45422
• 45423
• 45424
• 45426
• 45428
• 45429
• 45430
• 45431
• 45432
• 45433
• 45434
• 45435
• 45437
• 45439
• 45440
• 45441
• 45448
• 45449
• 45458
• 45459
• 45469
• 45470
• 45475
• 45479
• 45481
• 45482
• 45490